I went into "Celeste and Jesse Forever" knowing nothing about it. I think I was trying to go see another movie but the time was listed wrong online and when I got to the ticket counter it was halfway through.
Anyway, I am so glad I saw this movie. I even ended up buying the script at
Script Fly
, I liked the script so much.
At first the main characters, Celeste and Jesse, are doing ridiculous things with lip gel in a car and I was scared the movie was going to be BAAAD. But by the end of the movie, I was bawling.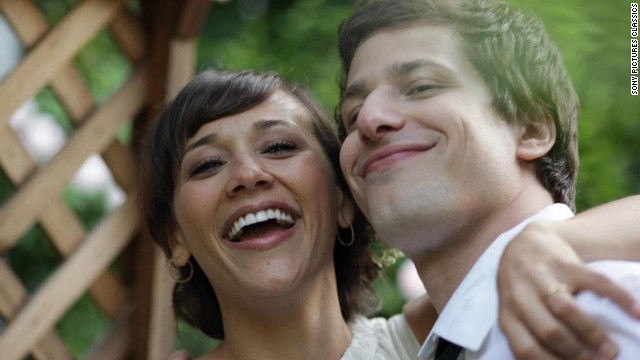 If you ever had a relationship where you loved the other person soooo much but you couldn't make it work and had to let it go, you will bawl.
There are funny scenes too like Rashida Jones drunk in a pool drifting with shades on.
Great smaller roles here too like the yoga guy (Chris Messina), her best friend (Ari Graynor), her boss (Elijah Wood), her popstar client (Emma Roberts) who says to Celeste, "You're kinda pretty," and Jesse's best friend (cowriter with Rashida Jones,Will McCormack).
[Later I found out you can get the script free
here
.]